Add eye-catching color and a whole new level of fun to your event with Erica's wide variety of balloon decor options!
Supplies for these custom creations are often special-ordered for each job, so please allow 2 to 3 weeks lead time before your event.
Erica will provide all hardware and attachment supplies. Installation happens on-site. Erica will return to pick up any hardware after the event at an agreed-upon date and time.
Options & pricing
---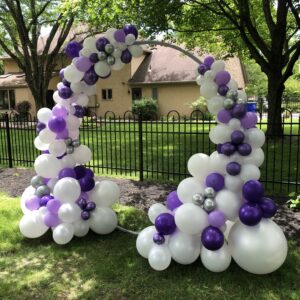 ---
Garland: Minimum of 3 feet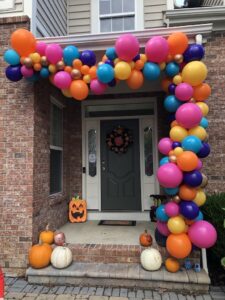 ---
Arch: 12 feet wide x 10 feet tall; indoor or outdoor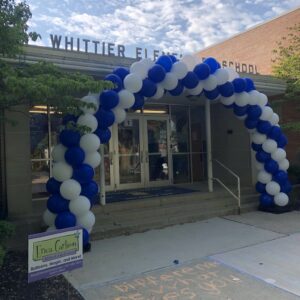 ---
Firework Bursts: Minimum of 2; maximum of 5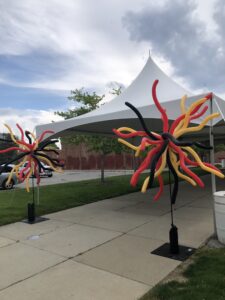 ---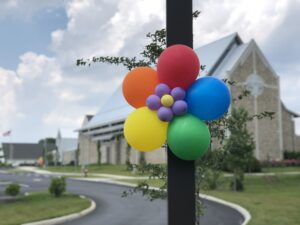 ---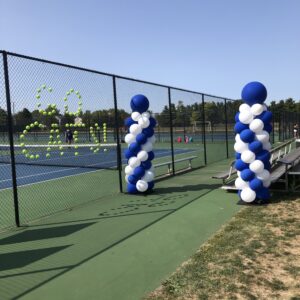 ---
Ready to add balloon decor to your next event? Let's make it happen!
Contact Erica
More photos